Upcoming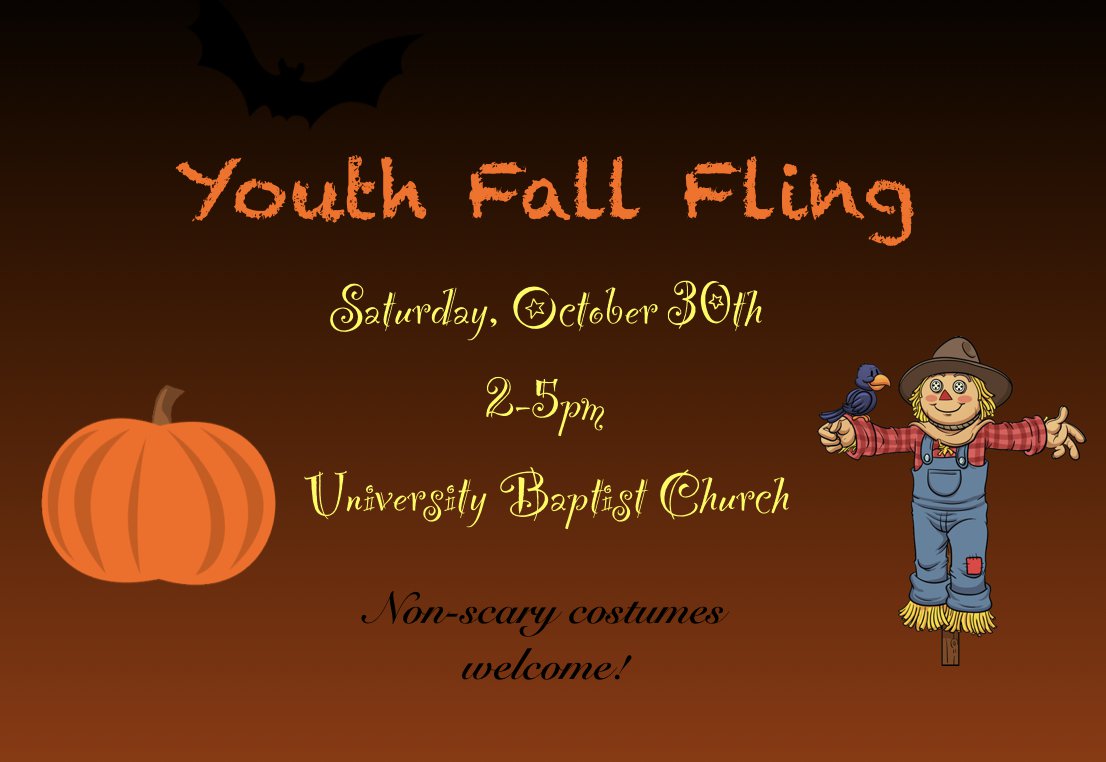 Ongoing
Sunday School - Sundays, 9:45am
Learn Biblical truths and how to apply God's Word to our everyday lives!
Youth Fun Fellowship (Mid-Week Gathering) - Thursdays, 6:30-8pm
Come enjoy the laid back company of other youth as we learn what God's plan is for our lives, respond to Him in worship and prayer, and take part in a variety of fun activities like dodgeball, scavenger hunts, archery tag, and tireball. Don't know what tireball is? Come find out!
Here's a Way Anyone Can Help Out
We are looking for donations to help get the new Youth Lounge up and running. If you have any of the following items in good condition, or feel led to donate money to purchase new, please fill out the form at the bottom of the page.
-Beanbag chairs
-Board/Card Games
-Coffee Table/End Tables/Card Table
-Book shelf(s)
Get Involved
Are you a youth, parent, or potential volunteer who is looking to get involved in the Youth Ministry at UBC? Fill out the form below to let us know how you want to be plugged in!