Latest News!
Daniel Shrimplin is our new Youth Director, and his job description was approved! He will be working remotely starting the first of June, and in-person starting the first of July. He and his wife, Anne, will be moving here from Wasilla in the month of June. We are happy to welcome them both!!
Daniel Shrimplin - Youth Director starting June 1, 2021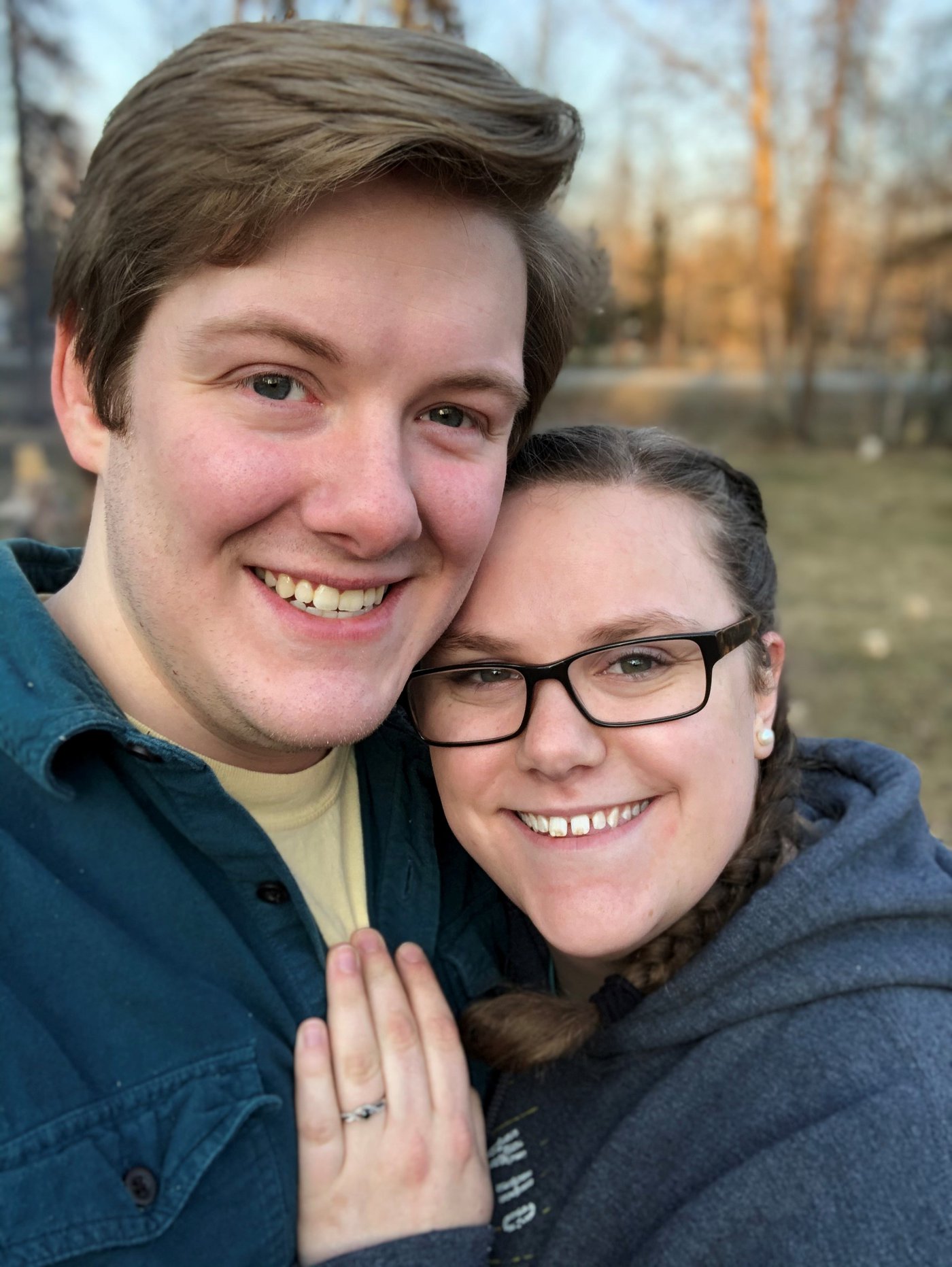 Youth Spring Fellowship May 22
This event is for grades 7 - 12 on Saturday, May 22. It is hosted by the First Baptist North Pole Youth and will take place at First Baptist Church of North Pole, from 9am to 2pm. This event will include games, food (breakfast and lunch), and two worship/teaching sessions on Gospel Hope and Gospel Joy. The speaker will be Pastor Jeff Ling of FBCNP. They would like to know by May 19 if you plan to attend, so they can have enough food ready, so let the office know if you are going. Without our Youth Director in town yet, parents will need to supply the transportation for the youth (perhaps carpool?) Attendance only costs $5 per student!
Itinerary
9am Doors Open
9am-9:30 Breakfast/Registration
9:35-10:45 Welcome - Ice-breaker game - Worship (4 Songs) - Message
(Gospel Hope) - 1 Song
10:45- 11:25am Group Games
11:30 - 12pm Lunch/Fellowship
12pm - 1pm Worship (4 songs) - Message (Gospel Joy) - 1 Song
1 - 1:15pm Youth groups gather for follow-up
1:15 - 2pm Games/Fellowship
2pm - Closing Comments/Clean up/Go home
Summer Camp!
Once a year there is a summer camp (Camp Baldwin) for grades 7 through 12, sponsored by the Tanana Valley Baptist Association.
More About the New Youth Director
From Daniel Shrimplin's Resume:
EDUCATION
2020 – Bachelors of Arts in Biblical Studies with a Student Ministry Emphasis, Alaska Bible College, Palmer, AK
2019 – Bible Certificate, Alaska Bible College, Palmer, AK
2014 – Colony High School, Palmer, AK
MINISTRY EXPERIENCE
January 2020-October 2020 – Member of Planning Committee for Jesus, Arts, and Music Camp – Wasilla, AK
May 2019-October 2020 – Student Ministry Intern at First Baptist Church, Wasilla, AK
August 2017-May 2019 – Youth Activities Coordinator at First Baptist Church, Wasilla, AK
August 2014-October 2020 – AWANA Game Leader at First Baptist Church of Wasilla, AK
2013-2019 – Camp Counselor (Cabin Leader/Assistant/Breakout teacher) – Jesus, Arts, and Music Camp –Wasilla, AK
2011-2020– Member of Praise Team (primarily Bass and Vocals) at First Baptist Church of Wasilla, AK
SKILLS/ACHIEVEMENTS
YOUTH MINISTRY – Has led a low-budget Youth Ministry combining fun with spiritual depth through creative activities. Has experience preparing and leading Bible study lessons for both Sunday school and youth group settings. Has employed a system of electronic communication with students and parents to keep up-to-date.
WORSHIP LEADERSHIP – Has led worship in college chapel settings as well as Sunday morning Worship Services, mid-week Bible Studies, and funerals on occasion. Mostly self-taught on bass guitar, piano, guitar, ukulele, cajon, and vocals (lead and harmony).
OTHER INTERESTS: Archery, Marvel, Star Wars, Disney, playing music, board games, cartography, LEGO.
OTHER STUDIES
Numerous conventions, seminars, and conferences on youth ministry, evangelism, and leadership. Raised in a Pastor's home and has been exposed to ministry and church operations for entire life.
OTHER (SECULAR) WORK EXPERIENCE
Jan. 2020-Present – Food Delivery Driver – DoorDash, Wasilla/Palmer, AK
2015-2019 – Arboreal Management and Landscape Modification – independent contractor, Wasilla/Palmer, AK
2012-2017 – Lawn Care Service – independent contractor, Wasilla/Palmer, AK
VOLUNTEER WORK
Youth and Children's ministries including Vacation Bible School, JAM Camp, and Youth rallies, as well as coordinating youth activities and ministry with other ministry leaders. Miscellaneous other ministries at First Baptist Church of Wasilla including the annual Train Show, Fall Festival, and Easter Egg Hunt.
Youth Director Job Description
Here is the new Youth Director job description. This was distributed at the meeting on March 21, but we have attached it here for you to download if you missed the meeting.